Case studies of Big Pharma's sharp practice: Turf wars - Health Hazard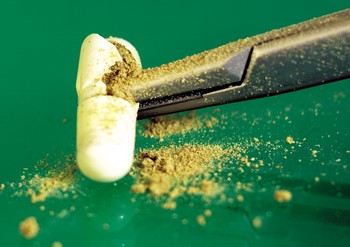 UNTIL 1999 pharma giant Novartis enjoyed a monopoly for the drug cyclosporine, used to prevent organ rejection in kidney, liver and heart transplant patients.
But when rivals started producing generic versions, and selling them at a fraction of the price to cash-strapped public-health authorities in Latin America, Novartis went into overdrive.
It began legal proceedings to force Abbott Laboratories to withdraw their generic version, Gengraf, from the market, claiming that Abbott was using microemulsion technology invented and patented by Novartis.
Then, rumours started flying that the generic drugs could be dangerous, even lethal to patients. Panic spread, especially in Latin America. Patient groups in Brazil demanded that their public health services keep providing the twice-as-expensive Novartis brand drug, Neoral.
In Brazil, where there are 8,000 users of cyclosporine, the Federation of Associations of Patients with Kidney Disease and Kidney Transplants claimed that a study, showing that the Brazilian generic Sigmasporin was just as effective as the Novartis drug, had been falsified. Sigma Labs, the company that produces Sigmasporin, said that Novartis was out to discredit their product. Abbott Labs, too, rejected Novartis' accusations and guaranteed that its product was the bioequivalent of the Novartis drug, Neoral.
Brazilian health minister Jose Serra went further, claiming that Novartis was manipulating patients. He also claimed that the company had been funding NGOs and patients' groups to lobby for Neoral which was commanding 'abusive prices' in Brazil.
By July 2002 it looked as if Novartis was winning in the courts. It managed to persuade a US jury that Abbott had infringed the Novartis patent in its production of cyclosporine. Then in March 2003 a Delaware judge overruled the jury's verdict. Novartis plans to appeal.
Meanwhile, Costa Rica's national health authority has promised to provide Neoral for another year before switching to Abbott's Gengraf--at half the cost. And in Mexico the row continues with patients' groups demanding the Novartis drug instead of the Mexican generic, Zavan Me, which they claimed could be lethal.
Sources: Novartis Press Release, 'Novartis Will Appeal Judge's Ruling', 31 March 2003.
A Noticia, 'Polemica assusta transplantados', 13 December 2001, Santa Catarina, Brasil. Herton Escobar and Simone Biehler Mateos, 'Associacao denuncia prejuizos a paciente renal' Estado de Sao Paulo, 24 March 2000.
Claudia Rolli and Fabiane Leite, Folha de Sao Paulo, 17 July 2001.
Susan Price, Pharmacy Today, www.pharmacist.com/articles/h ts 0073.cfm.
'Habra ciclosporina', Noticias Nacionales, 5 March 2002, San Jose, Costa Rica.
Alma E Munoz, 'Protesta asociacion de pacientes con trasplante de rinon', La Jornada, 11 September 2002.