Prime Therapeutics Offers Reliable and Timely Drug News on its Web Site; Drug Topics and Breaking Pharmaceutical News Available to the Public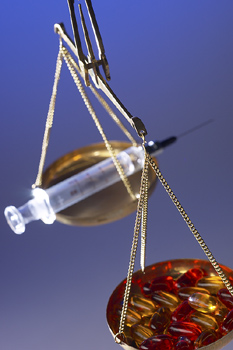 ST. PAUL, Minn. -- Prime Therapeutics LLC, a pharmacy benefit solutions company, offers the Prime Drug Insights(SM) suite of intelligence tools via its web site at no charge to the public. Each of the three distinct Prime Drug Insights communications tools - Prime Drug News, Prime Drug Alert and Prime Drug Pipeline - is designed to keep pharmacy benefit stakeholders informed of new drugs and breaking pharmaceutical news. All of the briefings are researched and prepared by Prime's staff of clinical pharmacists, who condense content from a variety of sources not routinely accessed by health care professionals.
"Prime Drug Insights briefings have long been valued by our clients for their timeliness, insightfulness and credibility," noted Jim Hartert, chief medical officer at Prime Therapeutics. "Placing them on our web site provides an even greater opportunity to share knowledge with an industry and public that demand actionable information."
The three Prime Drug Insights publications are accessible from the Drug News section of Prime's web site at www.primetherapeutics.com.
Prime Drug News is a daily summary of important news involving drug therapies, general health, government regulations and other relevant topics. It features excerpts from articles and provides electronic links so users can quickly assess information and apply it to their pharmacy management strategies.
Prime Drug Alert delivers breaking pharmacotherapy news and information. Topics include drug recalls and warnings by the FDA and their potential affect on health and quality of care. Originally designed to help medical and pharmacy directors keep up with critical industry changes, the frequency of each communication is determined by the timeliness and relevance of the news.
Prime Drug Pipeline offers monthly updates that contain intelligence on medications in late-stage development. Coverage includes pipeline drugs that could be marketed within six to twelve months, as well as drugs already being marketed, but requiring FDA approval for a different indication.
Prime Therapeutics LLC is a thought leader in the pharmacy benefit management industry, transforming pharmacy through a customer-aligned and flexible business model that allows for unmatched collaboration with clients. Providing services nationwide to approximately 9 million covered lives, its client base includes several Blue Cross and Blue Shield plans, employer and union groups, and third party administrators. Headquartered in St. Paul, Prime Therapeutics is collectively owned by various Blue Cross and Blue Shield plans, subsidiaries or affiliates of those plans.